LeaderIA, International Search Company
IFR-A
LeaderIA International Search is member of IFR-A (International Food Recruitment Alliance), an association of recruitment consultancies, specialized in food industries and linked industries on their local markets. IFR-A is the only one alliance of recruitment firms experts of the sector, and we are very proud to be part of it.
This partnership offers the following benefits :
Shared values, quality standards and a common research & shortlisting method
Trustful partners to cover your European needs through which we put you with perfect safety
A pool of candidates able to move and work easily in a cross-cultural environment
A continuous improvement research put in place in a harmonized manner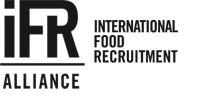 More information on : https://www.ifr-a.com/
Discover our partners :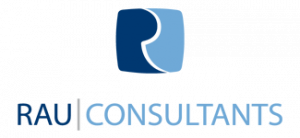 Rau Consultants – Germany-Austria-Swizerland
Founded in 1975 and key player on the German-speaking area, Rau Consultants covers all the executive positions of the sector, sales/marketing, supply chain/logistics, research & development and also production.
Famous for its efficiency for emergent and technical recruitments, the consultancy operates for the big names of the industry, family companies and innovative SME, with a particular attention paid to the advisory role.
https://www.rau-consultants.de/en

Foodjob Nordic – Denmark and Scandinavia
Created in 2010, Foodjob Nordic is a reference company in the Scandinavian zone. Recruiting all the executive functions of a company, the consultancy is the unique Scandinavian food specialist dealing with international stakes positions. Its network of industrials, governmental organizations and universities is its major asset.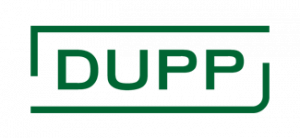 DUPP – Netherlands
Based since 1997 in the heart of the « Food Valley » in Wageningen, DUPP is a famous expert for executives, job experts and interim managers recruitments. It operates for dutch and international food giants but also for dynamic SME and family companies. Specialist of FMCG, BtoB, packaging, production and transversal services, DUPP recruits sales/marketing, R&D, quality, production and board directors.

s Focus Management Consultants – United-Kingdom and Dubai
With its 30-year expertise, FMCL has become the reference of food recruitment across the Channel, aroung executive and expert positions. Drived by excellence and top-of-the-range tools, the firm is a well-known specialist of recruitments for the most famous manufacturers and distributors of the UK. The company owns an office in Dubai.
https://www.focusmanagementconsultants.co.uk/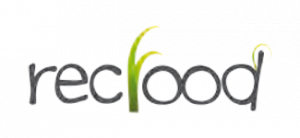 Recfood – Poland and Eastern Europe
Recfood has become, since 1997, a leading partner for Polish and Eastern-European food industrials. Multinationals, SME or even very small sized businesses of the area call Recfood for its recruitment services, related to very high level positions in sales & marketing, production, R&D and quality.
IARA
In a world where the international dimension is stronger as never, our consultancy relies on a solid and very qualitative European network : LeaderIA is a founder of INTERNATIONAL AGRIBUSINESS RECRUITMENT ALLIANCE (IARA). Thanks to this network, 15 consultants and experts, specialists of their market, you are offered a unic network of European candidates and we make your European recruitments easier while working with one single organization.
For more information : http://www.i-a-r-a.com/
Your benefits :
A common passion of agricultural and agrofood sectors
A quality of services in constant improvement with strong commitments to our customers and candidates
A high demand of integrity and transparency in all our processes
A total respect of confidentiality and data protection.
Discover our partners:
Dr. Schwerdtfeger Agri HR Consult
Thomas-Mann-Weg 2
49685 Emstek, Germany
(0049) 4473 943360
agri@personal-schwerdtfeger.de
JP Trett Ltd.
1 Calveley Court, Calveley Hall Farm
Reymerston, Norwich, Norfolk NR9 4QD UK
(0044) 845 643 2896
info@jptrett.com
Our multilingual team is trained to international recruitment
Our team is an expert of international recruitment and speaks fluently 5 languages with a special training to cross-culturality in all its approaches in recruitment, assessment ans coaching.
Our working languages are : French, English, German, Italian and Spanish.
In the frame of our networking approach, we go and see our network on international fair trades and organize on a regular basis workshops dedicated to cross-culturality: expatriation, working with different cultures, collaboration when the culture of the mother-company is different from subisdiaries'…