Who are we?
The heart at work.
More than a recruiter: your ambassador, finder of high potentials. At Leaderia, we are convinced that the recruitment of highly qualified profiles, for sectors as sensitive and human as the hotel and catering industry, agriculture, agri-food, distribution… is a crucial mission.
We hunt heads, with heart.
If our expertise is now recognized on the market, it is because this quest for excellence is the driving force behind the involvement of our teams. sending it to be the best, for you, is our goal, day after day! This is why our ambition is to create close proximity with you, synonymous with full success in finding your employees of tomorrow. Thanks to a multidisciplinary team made up of seasoned coaches, consultants and research managers, who know your sector very precisely, Leaderia develops unique expertise on the market. We recruit by analogy between expertise and skills, top-notch executive and manager profiles.
Discover how the adventure Leaderia started
Leaderia was born from the alliance of three core ideas:
"Leader" because we recruit leading top executive profiles with top-of-the-range methods and an entrepreneurial approach.
IA for Identification of Analogies between expertise and skills in our sectors of specialization for all of our projects.
IA for Agrofood Industries – our original specialization on which we have worked particularly hard since the beginning of LeaderIA and built our European reputation.
The history of our adventure
2009
Creation of Leaderia
2012
the company begins its approach of continuous improvement thanks to its quality system: ISO 9001.
2012
Leaderia is signatory of the Charter of Diversity.
2013
launching of the publication of our newsletters.
2014
third change of our workplace in order to double the surface of our office and to be located in the Central Business District of Paris.
2015
LeaderIA becomes a member of the SYNTEC and signatory of the Charter of the Responsible Recruitment.
2016
our CRM with its cutting edge technics is developed and the new team built.
2017
Our concept Talent Fit Solution®, is depose – a unical concept to operate within agrofood industry.
2018
LeaderIA opens its share capital to consultants
2019
Creation of a department dedicated to Foodservice and Hospitality fields and reinforcement of our Foodservice and Hospitality expertise.
2020
organization of our specialization around 4 parts – Production – Transformation – Distribution – consumption.
2020
Creation of the Outplacement division with the arrival of 2 experienced coaches specializing in professional support.
2020
Creation of the Transition Management division with the arrival of a specialist and expert in the field.
2021
Arrival of 2 new consultants to reinforce our positioning on the food industry.
2021 & 2022
Leaderia in Les Echos' list of the 250 best recruitment firms. A score of 5* in the "Executive Search" and "Managers and Specialists" sections.
2022
Strengthening of the Hotel and Restaurant division with the arrival of a 3rd consultant.
« This is when I was finishing my studies of Haut Enseignement Commercial and preparing my oral exams to enter one of the very high-demanding French Business School that I met a consultant specialized in recruitment who helped me a lot at this very decisive step of my career. I found out how recruiting someone for a company might continuously influence the future of a firm, an institution, or a person ! I then got passionate about this job and tried to really understand what working as a consultant means. My choice was to start with two successful operational experiences at the service of global manufacturers, leaders in their industries. How to take part to the continuous and profitable growth of our economy and our firms and how to contribute to the development of candidates that we recruit – in a long-term manner ? This is the equation on which we are working every day, with the greatest passion »
Louis-Simon Faure
Our added value
We perfectly master the integrality of the food sector and their value chains ?
We recruit for you the best executives and managers of the market « from the field to the fork » : farming, agrofood industry, distribution and hospitality & catering…
Your stakes are ours : we provide you with a solution for each need
We use direct approach methods to recruit your teams, we are able to assess your employees thanks to assessments and we also provide you with professional management support within your organization.
What are your benefits to work with us ?
1• We advise you :
We build skills bridges while identifying executives and managers withing related sectors,
We perfectly know your markets and their specificities,
We help you with a relevant and trustful support to make your organization evolve.
2• We support your efficiency and profitability :
We have the capacity to quickly find at the right place people bringing high added value to your company and who will definitely be the strong pillars of your organization,
We already have a strong network of candidates well known by our team,
We identify profiles who want to involve in your company on a long-term basis.
3• Humanity and ethics are our core values:
We are your closed partner and ambassador to better meet your expectations while providing you with a customized offer,
We commit ourselves to consider applications only on the basis of their skills, personalities and motivations in relation to the positions you offer.
4• We guarantee safety and quality insurance :
Our team comes from the industry you work in and we thus guarantee a perfect understanding of your stakes,
We are the only consultancy certified ISO 9001 to guarantee an intervention under continuous improvement standards.
Leaderia, International Search Company
IFR-A
LeaderIA International Search is member of IFR-A (International Food Recruitment Alliance), an association of recruitment consultancies, specialized in food industries and linked industries on their local markets. IFR-A is the only one alliance of recruitment firms experts of the sector, and we are very proud to be part of it.
This partnership offers the following benefits :
Shared values, quality standards and a common research & shortlisting method
Trustful partners to cover your European needs through which we put you with perfect safety
A pool of candidates able to move and work easily in a cross-cultural environment
A continuous improvement research put in place in a harmonized manner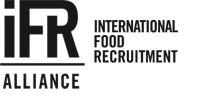 More information on : https://www.ifr-a.com/
Discover our partners :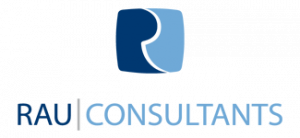 Rau Consultants – Germany-Austria-Swizerland
Founded in 1975 and key player on the German-speaking area, Rau Consultants covers all the executive positions of the sector, sales/marketing, supply chain/logistics, research & development and also production.
Famous for its efficiency for emergent and technical recruitments, the consultancy operates for the big names of the industry, family companies and innovative SME, with a particular attention paid to the advisory role.
https://www.rau-consultants.de/en

Foodjob Nordic – Denmark and Scandinavia
Created in 2010, Foodjob Nordic is a reference company in the Scandinavian zone. Recruiting all the executive functions of a company, the consultancy is the unique Scandinavian food specialist dealing with international stakes positions. Its network of industrials, governmental organizations and universities is its major asset.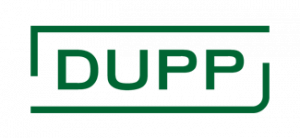 DUPP – Netherlands
Based since 1997 in the heart of the « Food Valley » in Wageningen, DUPP is a famous expert for executives, job experts and interim managers recruitments. It operates for dutch and international food giants but also for dynamic SME and family companies. Specialist of FMCG, BtoB, packaging, production and transversal services, DUPP recruits sales/marketing, R&D, quality, production and board directors.

s Focus Management Consultants – United-Kingdom and Dubai
With its 30-year expertise, FMCL has become the reference of food recruitment across the Channel, aroung executive and expert positions. Drived by excellence and top-of-the-range tools, the firm is a well-known specialist of recruitments for the most famous manufacturers and distributors of the UK. The company owns an office in Dubai.
https://www.focusmanagementconsultants.co.uk/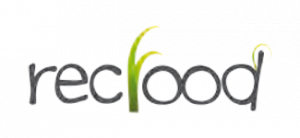 Recfood – Poland and Eastern Europe
Recfood has become, since 1997, a leading partner for Polish and Eastern-European food industrials. Multinationals, SME or even very small sized businesses of the area call Recfood for its recruitment services, related to very high level positions in sales & marketing, production, R&D and quality.
IARA
In a world where the international dimension is stronger as never, our consultancy relies on a solid and very qualitative European network : LeaderIA is a founder of INTERNATIONAL AGRIBUSINESS RECRUITMENT ALLIANCE (IARA). Thanks to this network, 15 consultants and experts, specialists of their market, you are offered a unic network of European candidates and we make your European recruitments easier while working with one single organization.
For more information : http://www.i-a-r-a.com/
Your benefits :
A common passion of agricultural and agrofood sectors
A quality of services in constant improvement with strong commitments to our customers and candidates
A high demand of integrity and transparency in all our processes
A total respect of confidentiality and data protection.
Discover our partners:
Dr. Schwerdtfeger Agri HR Consult
Thomas-Mann-Weg 2
49685 Emstek, Germany
(0049) 4473 943360
agri@personal-schwerdtfeger.de
JP Trett Ltd.
1 Calveley Court, Calveley Hall Farm
Reymerston, Norwich, Norfolk NR9 4QD UK
(0044) 845 643 2896
info@jptrett.com
Our multilingual team is trained to international recruitment
Our team is an expert of international recruitment and speaks fluently 5 languages with a special training to cross-culturality in all its approaches in recruitment, assessment ans coaching.
Our working languages are : French, English, German, Italian and Spanish.
In the frame of our networking approach, we go and see our network on international fair trades and organize on a regular basis workshops dedicated to cross-culturality: expatriation, working with different cultures, collaboration when the culture of the mother-company is different from subisdiaries'…
Testimonials
Chef de marché Europe – Bel Industrie
Je connais Anaïs Deleau et le cabinet LeaderIA depuis plusieurs années et elle a su me mettre en relation avec la bonne entreprise au bon moment.
Directeur Général – Grand Hôtel du Soleil d'Or - Megève
C'est il y a tout juste un an que LeaderIA me plaçait dans l'entreprise qui ME ressemble. En contact depuis plusieurs années avec Anne-Marie Lefèvre, elle a tout de suite su que ce poste était fait pour moi. Et elle ne s'est pas trompée !
Directeur d'Usine - Eurial
Ayant postulé à une opportunité proposée par le cabinet pour un poste de direction de site, Anaïs m'a accompagné tout au long du processus de recrutement.
L'entretien avec Aurélien a été professionnel, productif, créatif et empathique. Il s'est intéressé à mon individualité, mon potentiel, ma singularité et mes envies professionnelles (sans distinction de genre ou d'origine) et ne s'est surtout pas limité dans sa réflexion à mon seul passé professionnel.
Directeur Général – Hôtel Saint André des Arts - Paris
Le processus de recrutement mis en place par LeaderIA est particulièrement abouti. Le brief quant aux besoins de l'employeur est clair et précis, les échanges avec Anne-Marie sont naturels et constructifs.
Anaïs, la consultante qui nous a accompagnés sur nos différents recrutements, a profondément fait l'effort de comprendre notre entreprise au-delà du poste : notre environnement humain, notre philosophie, nos valeurs, afin de nous proposer un candidat compétent et compatible avec notre équipe.
Directeur Commercial - Ami Ingrédients
Je souhaite souligner par ce témoignage la qualité de l'accompagnement de LeaderIA, illustré pour commencer par le temps passé à comprendre notre besoin, notre ADN et la pertinence des questions posées lors de la prise de brief.
Directeur Général – Les Hôtels Paris Rive Gauche
Le processus de recrutement mis en place par LeaderIA est particulièrement abouti. Le brief quant aux besoins de l'employeur est clair et précis, les échanges avec Anne-Marie sont naturels et constructifs.
Président Directeur Général - RANA France
J'ai travaillé à plusieurs reprises sur les cinq dernières années avec Louis Simon FAURE et son équipe en tant que client puis en tant que candidat.
Responsable des Ressources Humaines - Kersia
LeaderIA nous a accompagné dans le cadre du recrutement de fonctions stratégiques au sein de notre organisation.
Directeur des Opérations - Réseau de Franchise ACCOR Midscale / Luxe

Au fil des années et de nos collaborations, j'ai pu apprécié la grande expertise et le professionnalisme d'Anne-Marie Lefèvre et de LeaderIA dans la compréhension de nos métiers.
Directrice des Opérations France – Entegra Europe

LeaderIA est un vrai partenaire, relation basée sur la confiance et le professionnalisme. Trois mots pour résumer leur prestation :
Responsable des Ressources Humaines - Eleni Group
LeaderIA nous a accompagné dans le cadre du recrutement de fonctions stratégiques au sein de notre organisation.